Mr. Ric Pasquali (GeoServ) –
is a Professional Geologists with over 20 year experience in natural resource and geothermal consultancy, project management and project development.  Ric has a degree and a masters in geology from Trinity College Dublin. His core areas of expertise include geology, geothermal energy (shallow and deep), environmental geology and energy efficiency.  Ric has acted as the project manager for the IGTP project since it's initial phase and is focused on improving knowledge of Irish ground properties to promote improved best practice in design in ground source systems.
Ric is the Chair of the Geothermal Association of Ireland, Member of the Institute of Geologists of Ireland and the European Federation of Geologists as well as a member of the European Geothermal Energy Council.
Keith Harlin – BSc. MSc – Keith is a geologist and a recent Masters graduate in Environmental Geology from University College Cork. Keith has had previous experience as an exploration geologist in New Boliden's Tara Mines lead & zinc mine where he logged solid core as part of the exploration team. After his bachelors he spent three years abroad working in the construction trade in Canada as a mason. He joined GeoServ in 2017, his recent work has largely been focused on providing shallow geothermal solutions in urban environments as well as testing and upgrading previously installed geothermal systems across Ireland. Keith is responsible for running GeoServ Thermal Conductivity testing services that include both unconsolidated and bedrock samples.
Dr Mark Muller – Associate Consultant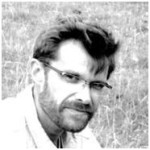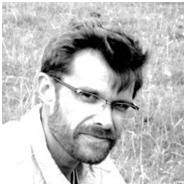 is a senior consultant with over 25 years of applied industry and academic research experience in the fields of reflection seismics, refraction seismics, magnetotellurics, magnetics, gravity, radar  and airborne geophysics (EM, radiometrics and magnetics) – gained through work in the
geothermal, minerals and groundwater sectors and in academia. He has experience and capacity for fulfilling: (i.) high-level survey design, budgeting, logistical planning, data acquisition, processing, modelling, interpretation and geological integration assignments and (ii.) project management, program due-diligence review, quality assurance and control (QA/QC) and staff mentorship and training roles. Mark Muller holds a Ph.D. from University of Cambridge, U.K. and an M.Sc. from University of the Witwatersrand, South Africa.
PREVIOUS IGTP Project Partners
Dr. Mike Long (UCD)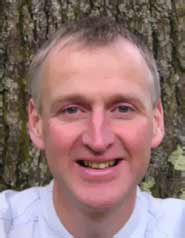 – holds a degree in Civil Engineering and Masters and PhD degrees in Geotechnical Engineering from University College Cork (UCC) and University College Dublin (UCD). Following graduation from university he spent about 11 years as a consultant geotechnical engineer, working in various parts of the world mainly with the British firm ARUP. Since 1996 he has been a lecturer / researcher at University College Dublin and was promoted to Senior Lecturer in 2006. He has supervised 6 PhD and 5 MEngSc research students to completion and has been awarded some €1,000,000 in research grants. He currently supervises 2 PhD and 2 MEngSc researchers. He has published some 140 papers, about 60 of which have been published in peer reviewed journals. His research work mostly comprises the characterisation of natural soils and rock using field and laboratory tests and the application of these data in engineering projects.
The ShallowTherm project has been supported with financial contribution from the Sustainable Energy Authority of Ireland under the SEAI National Energy Research, Development & Demonstration Funding Programme 2019, and Geological Survey Ireland (GSI) – Grant number 19/RDD/443. The project has also received in-kind contribution from GSI.